At Giveback XP, we pride ourselves on providing your organization with unique experience packages for your charity and nonprofit auctions. Since our inception, we strive to help nonprofits maximize their fundraising revenue with interesting items that will attract top dollar. By offering unforgettable, hand-crafted travel packages along with full concierge level service, your organization and donors will have the confidence needed at your next charity auction.
Why Work With Giveback XP?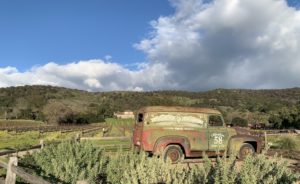 Working with Giveback XP is more than just offering travel packages at your next auction. It is partnering with a dedicated and driven team that understands the nonprofit landscape and delivers remarkable experiences to your most important audience.
We're Experts in the Field
We work with nonprofits and charities across the country by providing the right items to help you generate the most profit. From local and regional foundations to national organizations, we work to create profitable fundraising experiences tailored to your event.
We Eliminate Headaches and Stress
The amount of time it takes to build interesting travel packages and execute trips for winning donors takes an inordinate amount of time. We know – we do it all day long. There are a lot of things to worry about with your next event, being a travel agent should not be one of them. By partnering with Giveback XP, the hassle of creating, managing, and executing profitable experiences for your cause will fall off your shoulders. Instead, our committed team works closely with your organization to understand fundraising goals and audience demographics to select the right experiences for your nonprofit auctions. Our goal is to help your team minimize time and maximize profit.
We're a Profit + Purpose Business
Like you, we try to make an impact. When you partner with Giveback XP for your charity and nonprofit silent, live or online auction, you're not only helping your organization's cause, but you're also helping us forward ours. As a Profit + Purpose business, we donate a percentage of our profit (not yours) to send underserved youth to live sporting events. We have sent thousands of kids to NBA, MLB, NFL, and collegiate games, and will continue to strive to exceed our giveback goals each year. In 2019, we have gone further with our mission and will begin to positively impact athletics programs in need.
Unforgettable Charity Auction Ideas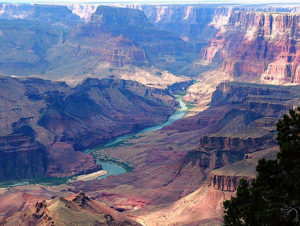 If you are looking for nonprofit online auction ideas or fundraising auction ideas with Giveback XP, your options are practically endless. From award shows or concerts, to sporting events and dream vacations, Giveback XP has something on everyone's bucket list.
Auction Items We Offer
Within each of these different categories below, we have an extremely wide variety of options. Below are just a few of the many experiences we offer:
The range of travel experiences Giveback XP has to offer will ensure something for every audience at your next fundraising event!
How Do We Make Your Charity Auction Successful?
Through key partnerships with vendors, hotels, tour operators, and more, we ensure cost-efficient travel packages for our clients. This means your charity auction can offer Giveback XP travel experiences at a price far lower than the normal retailer can provide. We work with your organization to set the reserve bidding price to guarantee a profit for your cause. Your organization keeps 100% over the reserve price and you can sell the experience as many times as you like. There is no limit to our packages and the revenue they can generate for your charity auction. The best part about working with Giveback XP is our experience packages have absolutely no risk involved. You are free to use our packages in your event. If an item doesn't sell at your event, then you owe us nothing. As a committed partner, we want you to guarantee success for your organization and work hand-in-hand with your charity to help achieve its fundraising goals.
More Than Your Charity Auction Partner.
We're a Full-Service, Concierge-Level Travel Company.
At Giveback XP, we are not only creators and providers of remarkable experiences, we take care of your winning bidders every step of the way. We make it as simple as possible for your winning bidders to redeem. As a full-service travel company, we guarantee that each part of our experiences are carefully crafted, exceptionally executed, and a win for both our nonprofit partners and their donors. Our friendly travel team works directly with winning bidders in all planning, bookings, and travel services to allow our partners to focus on what truly matters – raising more money for your cause and community.
All Of Your Nonprofit Auction. All in One Place.
From the beginning stages of planning your nonprofit auction; to selecting your experiences for online, silent and live auction items, to the end where we assist your winning bidders plan with all the details of their trip – Giveback XP is your one stop shop for making your next charity auction a success.