At Giveback XP, we offer unique travel packages as no risk silent, live, and online auction items. Our zero risk items can also be used as prizes at raffles and other fundraising events! We partner with you and your nonprofit organization to select a broad range of travel experiences that will be attractive to you and your various level of donors.
Our No Risk Guarantee
When you decide to partner with Giveback XP, you're choosing to work with a dedicated partner who will make your next auction successful and profitable. Best of all, there is no risk involved on your end.
Through our ongoing relationships with resorts, ticket vendors, and tour operators, we guarantee economical travel experiences for our clients. As a result, your nonprofit organization can offer amazing travel packages at a much lower price than your donors could achieve by using a normal retailer.
Giveback XP partners with your organization to set the reserve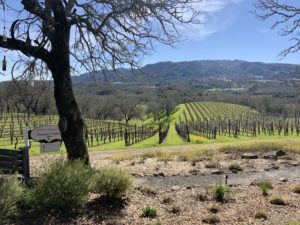 bidding price at your auction. When a package sells at your charity auction, your organization keeps 100% of the dollar amount over the reserve price. You can also sell these packages as many times as you like during the course of your charity auction. There is no cap on our packages and the revenue they can generate for your organization.
Our unforgettable experiences are free for you to use and include in your event. If a package happens to not sell, you do not owe Giveback XP anything. We will strive to make your next charity auction a success by working with you diligently to ensure that your charity will reach its fundraising goals.
Benefits of Live, Online, and Silent Auction Items
All of our unique travel experiences can double as incredible silent and live auction items to guarantee that your next event is a win for both your charitable organizations and your donors. More importantly, all of our adventures continue to have zero risk involved for your organization when the silent auction format is selected.
Holding an auction can be a lot of work, but totally worth it for the fun and engaging way to raise money at a gala. A live auction creates energy and builds momentum on items, helping to raise more money with friendly competition.  A silent auction and online auction can be held over an extended period of time and allows for people outside of the event audience to be contributors, especially with mobile and online bidding. Silent auctions also can allow your nonprofit organization to pair this fundraising format with another event- possibly an annual dinner, gala, or golf outing for example. Silent auctions can also take place without disrupting a speaker that may be showcased at your event.
A live auction typically generates about two-thirds of a fundraiser revenue, while a silent auction is closer to one-third. However, offering the right number of items and the right types of items can be difficult to determine. A good rule of thumb is to offer about 6-12 live auction items and one silent auction item for every 7 guests.
Utilizing Adventures as your Charity Auction Items
Travel packages have a tendency to be extremely attractive to your potential donors. People want experiences over "things," and are willing to spend more on memories than memorabilia.  By offering trips at your next auction, you're allowing your audience to choose the adventure of a lifetime while also allowing them to contribute to an organization they care about.
Here are a few of the experiences Giveback XP provides:
With Giveback XP the options of travel experiences are nearly endless! Your next fundraising event will have something to offer for every audience.
Selecting the Perfect Number of No Risk Auction Items
Selecting the right number of no risk charity auction items for your event is an extremely important factor in the success of your auction.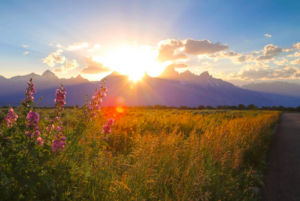 If not enough items are provided at the auction, then there will be little interest overall and your auction will lack the WOW factor that convinces donors to attend your events. If too many silent or live auction items are selected, then your event could lack the competitiveness necessary to spur bidding wars.
Giveback XP has experts who will work with your team to take all of your event's factors into consideration when selecting the right amount of auction packages. Once we understand your fundraising goals, we will discuss your audience demographic. From there, we work with you to offer a variation of travel packages, and we ensure that any gaps in price point are filled. Due to our thorough process, we guarantee your auction will engage with donors across all levels.
We're a Full-Service, Concierge-Level Travel Company
At Giveback XP, we realize creating the ultimate auction experience for your nonprofit or charity organization is no small feat. There are a large number of challenges and last-minute factors that can play a part in the overall success of your event.
Working with Giveback XP allows you and your organization to focus more on what you do best. Choosing your silent auction items can take a substantial amount of time. Planning and executing the winning trips for your donors can take even longer. As a partner who offers travel packages, paired with our concierge level service, we save you time and energy by eliminating the headaches and stress that can arise from planning out your next fundraising event.