What is Profit + Purpose?
Conscious capitalism, cause marketing, profit + purpose, – no matter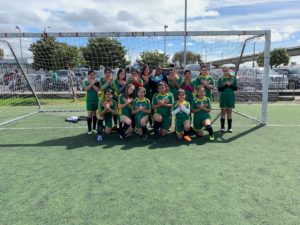 what you call it, it's revolutionizing corporations, organizations, and businesses across the country. Companies that value a dual purpose of increasing profitability, while bettering their communities and society, are quickly becoming the expectation of consumers today and generations to come. Increasingly more Fortune 500 companies are investing significant time and dollars into ways to authentically and seamlessly connect their products or services to causes with impact. And if your company has this as a part of its business model, even better.
In a global study by Cone Communications, 91% of consumers said they were likely to switch to a brand that supports a good cause and 92% said they would buy a product or service with a social or environmental benefit if given the opportunity. This provides a favorable circumstance for businesses to not only attract customers and grow their bottom line, but also attract top talent as employees choose to work for companies with strong social credentials.
By connecting the revenue-generating side with the charitable side of their businesses, socially progressive companies yield greater earnings and impact than they would keeping them separate. These companies differentiate themselves from the standard corporate social responsibility (CSR) of the past, to which companies feel they have a moral obligation to provide benefits to all stakeholders, conscious capitalism is about putting higher values and principles at the core of business operations.
Conscious capitalism is a growing force in business today that cannot be ignored.  Cause Marketing is the strategy for promoting a company's social impact through means greater than monetary contributions. And profit + purpose is the powerful idea that organizations are meant to have a greater function and intention than the bottom line. In short, the more a company is able to sell, the greater impact they can have on their cause. Giving can be part of a company's mission from the very beginning.
How Did Profit + Purpose Become Our Business Model?
During a fishing trip to Belize with the founder of TOMS, our CEO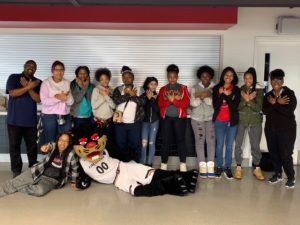 learned first-hand the importance of combining business with giving in order to make a greater impact in our communities. The idea that giving did not need to be a separate add-on, but could happen alongside creating profit throughout the year was motivating. This three day fishing trip changed the entire way he wanted to do business in his next venture. He became enamored with the idea of profit + purpose and wanted to start another company incorporating this direction.
He brainstormed ideas for this new venture with a conscious giving model as he was running his fly-fishing travel company and blue water fishing resort in Central America. The industry he kept returning to was sports. Sports were a big deal to him as his best friends today are the friends he competed with on a daily basis through sports. Sports taught him about winning, deal with gut-wrenching defeats, how to lead, and how to deal with adversity. Sports were a microcosm of his life and business.
He knew several things would happen with the formation Giveback XP (previously Giveback Sports). Because giving was a part of the core model, customers would be more engaged, and employees would be attracted to the work. The more we sold, the more givebacks we could execute. Giving didn't need to be something done on the side, but could be baked into the entire organization's DNA from the beginning. Business could be a catalyst for change. It was self-fulfilling knowing there was a higher purpose at work.
Our Impact
Giveback XP initially began as a ticket company. For every ticket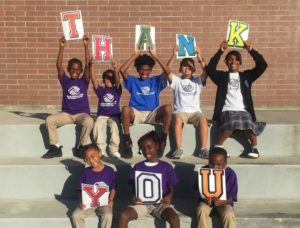 sold to a sporting event, concert, or performance, a portion of our profits were used to send underserved youth to live sporting events; to kids who have never had the opportunity to see their athlete role models play.
Today, Giveback XP creates travel packages for fundraising events. We help nonprofits raise more money with unique experiences in their fundraisers, galas, and golf outings. We work with schools, hospitals, foundations, NFL players and more – from local and regional organizations to national nonprofits.
As we grow the profit side of our model, we have been able to expand our giving. For three years, we have sent underserved youth to top collegiate and professional games, such as the University of Texas, Arizona Diamondbacks, Chicago Bulls, Cincinnati Bengals, New Orleans Pelicans, and many more. We've given kids the chance to see their favorite athletes live and in person with tickets, food and drink vouchers, and on-field experiences they will never forget.
Not only do we send kids to games, we also help athletic programs in need with a financial impact. We help grade school and high school athletic programs with new uniforms, donations to weight rooms, and much more. We are always looking to improve and fine tune our giving to make a larger and more meaningful impact.
We have our purpose and we execute that mission every day when we walk through our doors.